ADORE A GREAT HAIR DAY
Welcome to Hair Journeys Salon + Beauty Bar located in Albany, New York. Our goal is to provide the best service experience for all of our clients. We provide services for women, men, and children. 
Book now
Hair Journeys Salon + Beauty Bar , Albany New York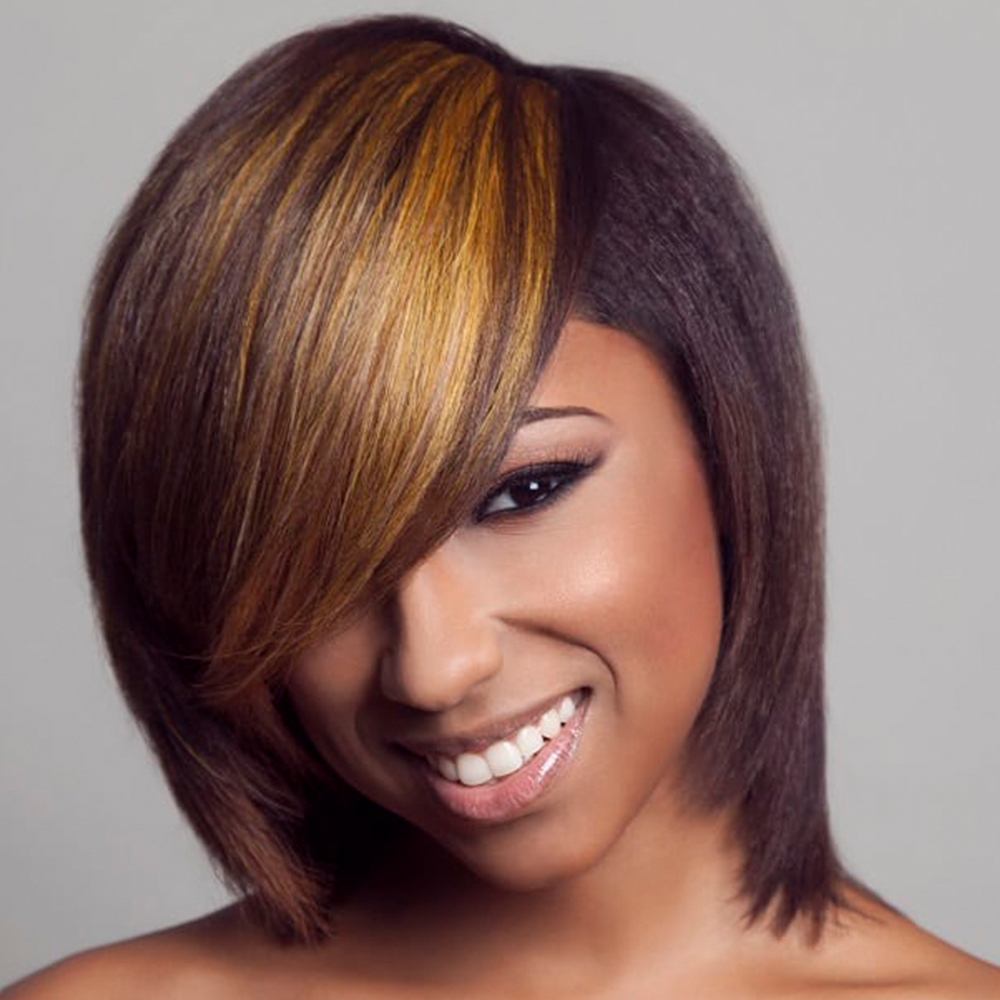 HAIRCUTS
We provide full cuts, trims, line-ups, and taper. Our haircut styling techniques are performed on all types of hair, whether it's short or long, curly or straight.
The process of a haircut typically involves cutting the hair with scissors, clippers or a combination of both, depending on the desired style. Haircutting techniques can vary from simple trims to more complex layering, texturizing, and shaping. A stylist will recommend a suitable cut based on the client's hair type and face shape.
Regular haircuts are important for maintaining healthy hair and promoting growth. Depending on the individual's hair growth rate and desired hairstyle, haircuts may be needed every few weeks to every few months.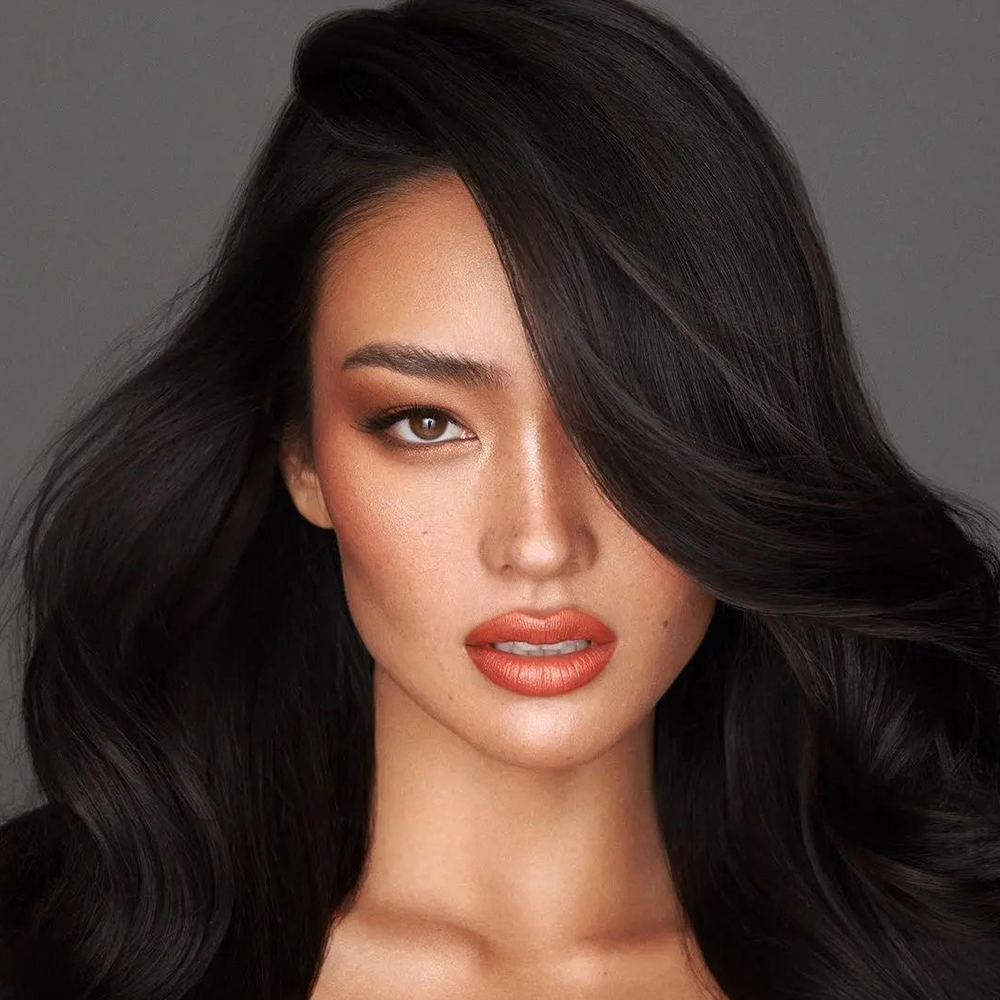 BLOWOUTS
The blowout technique involves sectioning the hair, starting from the bottom and working upwards, and using a round brush to shape the hair as it is being dried. The hair dryer is usually held at a distance from the hair to avoid heat damage, and a heat protectant product may be applied before blow-drying to further protect the hair. The goal of a blowout is to make the hair appear shiny, bouncy, and full of body.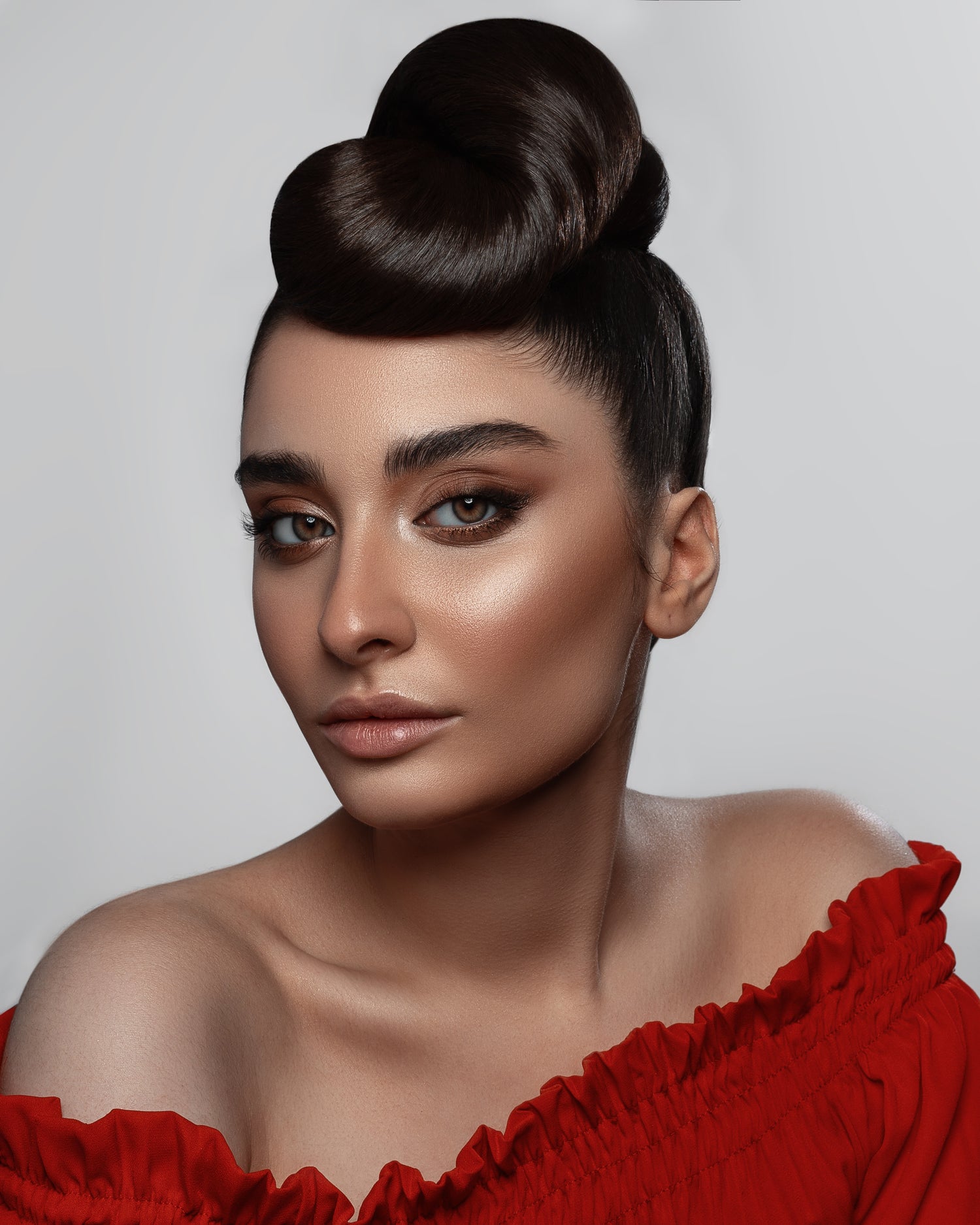 UPDOS + STYLING SERVICES
We provide updo styles such as ponytails, bun styles, braids + more. Other services include: Design Cut & Style, Desert Island (Blow Dry & Style), Pleasant Journey (Wash & Roller-set), Specialty Styles, Press and Style, Special Event Styling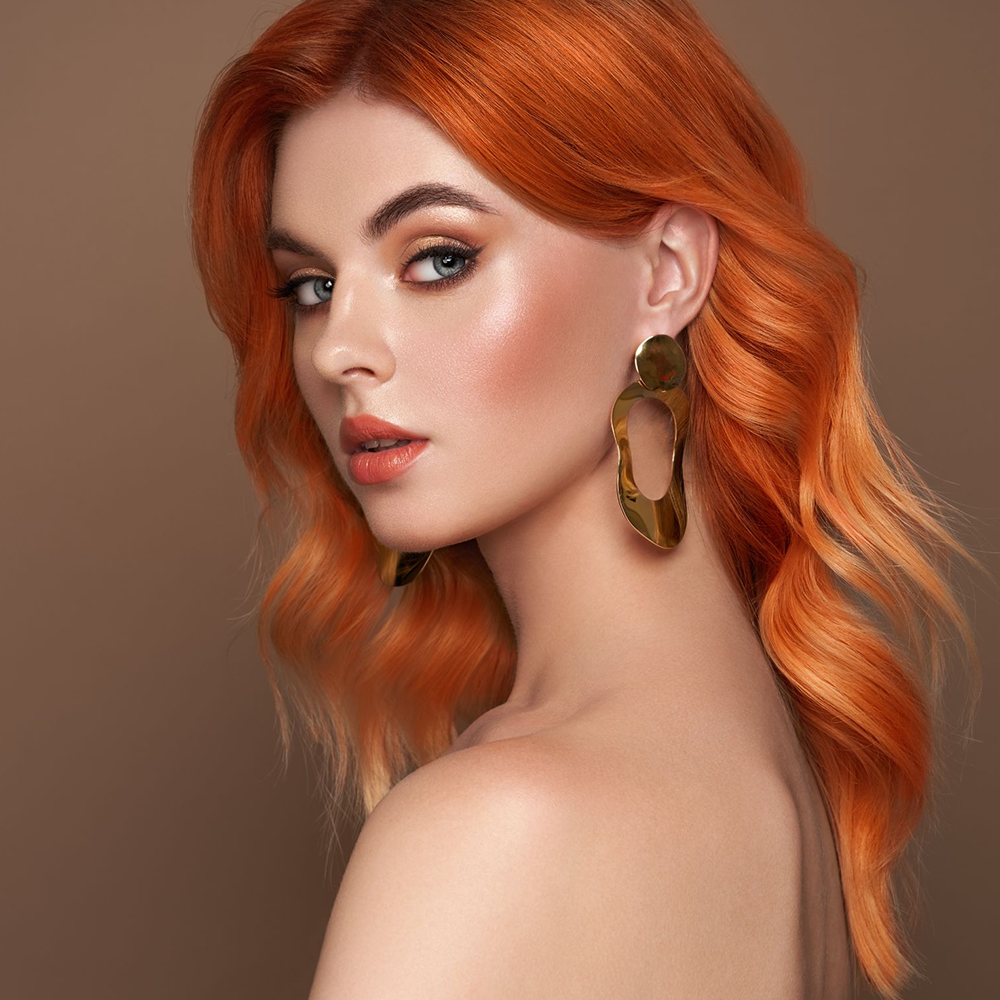 HAIR COLOR
Highlights, lowlights, balayage, ombre, + other coloring techniques including:  Mini Color/Front only, Retouch-up 1′ or Lower, Highlights full-head, Highlights partial, Semi-permanent additional color glossing, Hair treatments - hair conditioning treatments, keratin treatments, and other hair-repairing treatments.
*Corrective color price quote given at time of consultation.
BRIDAL + SPECIAL OCCASION HAIR STYLING
We provide hairstyling for weddings, proms, pageants, and other special occasions or events. From Updos, weaves, wigs, or natural hairstyes, our professional stylists will work with you to deliver your desired look.
Schedule my consultation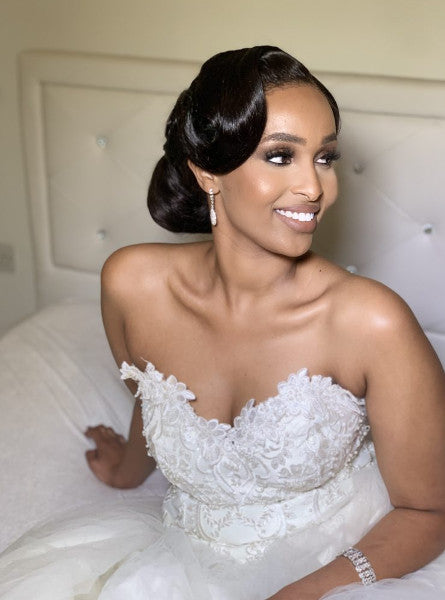 HAIR & SCALP TREATMENTS
Scalp Treatments : Treatments for dry, itchy, or flaky scalp, as well as scalp massage
Steam Treatment: Coloring, chemically treated, or damaged hair. Hair steaming is an excellent way to maintain a healthy scalp and hair. The steam helps to cleanse and stimulate the scalp. It improves circulation, and brings moisture to your roots and hair shaft, preventing breakage and hair loss. This is ideal for deep conditioning. 
Deep Conditioning Treatment: This treatment is best for anyone maintaining the ph balance in their hair. This works for all hair colors, types, and textures. This is also a good winter ritual to keep hair healthy from harsh weather, pollution, and radicals. Ideal for all hair types.
Protein: Chemical processing (dyes, perms, relaxers) after a while, depletes hair protein. Using this treatment can help restore the protein missing from your hair. This treatment is recommended to strengthen weak, damaged, or brittle hair. It can be used prior to a perm or relaxer, for hair that will not hold color; or hair that breaks when brushed or is brittle after drying. After this treatment, your hair will be softer, smoother, and healthier.
Oils: Oils are a great way to transition your hair from dry and frizzy to silky and shiny. It's also an excellent way to lift up dead skin and seal it to moisturize your scalp. Ideal for all hair types.
Moisturizing Lane: This special moisturizing conditioner penetrates your scalp locking in water and adding moisture to the roots and hair shaft.
Dandruff Sufferer's Treatment: If you suffer from an itchy, flaking scalp this treatment will cure this issue. It will help to remove dead skin and fungus build-up which will lead to a cleaner and itch-free scalp.
Conditioning Packages Available
*All tours come with Pleasant Journey (wash & roller-set) or Desert Island (blow dry & style)
*Six consecutive weeks is the average time it takes to improve any problem areas. With consultation, the stylist will inform each client if they may need more treatment to correct the issue.
I'm ready for my hair therapy
KERATIN TREATMENTS
Keratin molecules penetrate the hair improving and repairing the quality of the hair from the core. This revolutionary process gets rid of frizz, softens, adds shine, and strengthens your hair.
WET SETS
Basic Set
Spiral Set
Straw Set
Wrap Set
PERMANENT WAVE
Permanent Wave
Spiral Perm
Touch Up/Sport Perm
RELAXERS
Relaxer
Virgin
Relaxer with Treatment
Hair relaxers are chemical products that are used to straighten curly or wavy hair. They work by breaking down the protein bonds in the hair, which allows the hair to be reshaped into a straighter style. The process of using a hair relaxer typically involves the following steps:
Rinsing: The hair is rinsed thoroughly to remove the relaxer and any residue.
Neutralizing: A neutralizing shampoo or conditioner is applied to stop the chemical process and restore the hair's pH balance.
Conditioning: A deep conditioner is applied to the hair to help repair any damage caused by the relaxer and to restore moisture and shine.
Hair relaxers can be a convenient way to achieve a straighter hairstyle, but they can also be damaging to the hair and scalp if not used properly. It is important to follow the instructions carefully and to use a high-quality product to minimize the risk of damage. Additionally, it is important to take proper care of the hair after a relaxer treatment, including regular conditioning and moisturizing, to keep the hair healthy and prevent breakage.
Book my hair appointment
ADDITIONAL HAIR SERVICES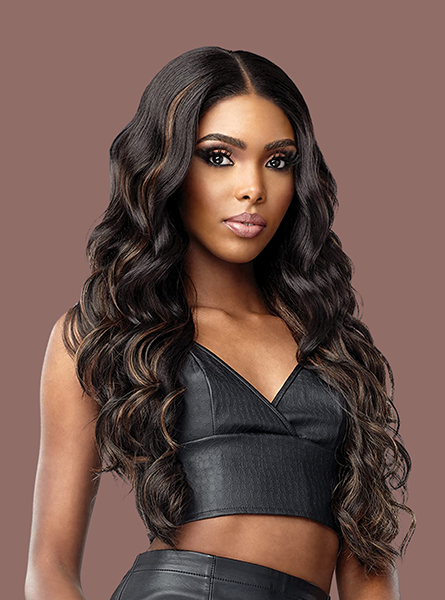 Hair Extensions
Add length, volume, and fullness to your natural hair to get the look you really want.
Hair Extensions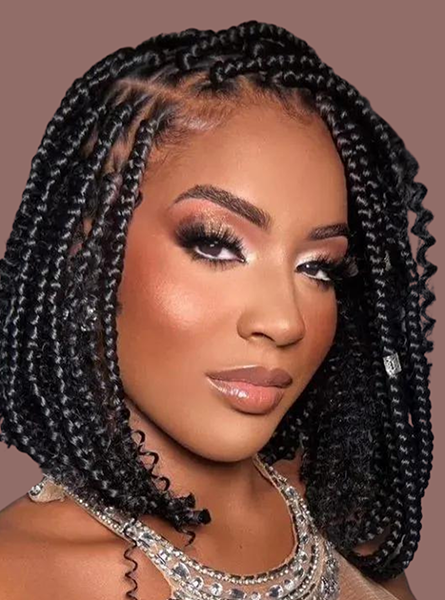 BRAID STYLES
Add style + functionality to your hair look. Braids can be worn in a variety of styles, including updos, ponytails, and half-up hairstyles, and they can be embellished with beauty accessories such as hairpins, beads, or flowers. They are a popular choice for both casual and formal occasions and can be worn by people of all ages and hair types.
Braid styles