Salon Services
Hair Cuts
Women Cuts
Men Cuts
Line-up
Taper
Trim
Styling
Design Cut & Style
Desert Island (Blow Dry & Style)
Pleasant Journey (Wash & Roller-set)
Updo
Specialty Styles
Press and Style
Special Event Styling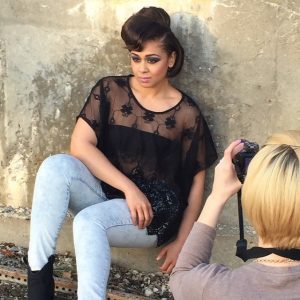 Natural Styling
Locs
Bantu Knots
Two Strand Twist
Basic Cornrows
Cornrows Design
Box Braids (Medium)
Crochet styles
Hair Color
Permanent Color
Creative Color
Mini Color/Front Only
Retouch-Up 1′ or Lower
Highlights Full-Head
Highlights Partial
Semi-Permanent Additional Color Glossing
*Corrective color price quote given at time of consultation.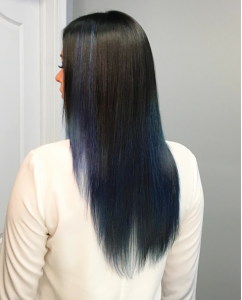 Hair Treatments
Steam Treatment: Hair steaming is a good way to maintain a healthy scalp and hair. The steam helps to cleanse and stimulate the scalp. It improves circulation, and brings moisture to your roots and hair shaft, preventing breakage and hair loss. This is ideal for deep conditioning, coloring, chemical treated or damaged hair.
Deep Conditioning Treatment: This treatment is best for anyone maintaining the ph balance in their hair. This works for all hair colors, types and textures. This is also a good winter ritual to keep hair healthy from the harsh weather, pollutions and radicals. Ideal for all hair types.
Protein: Chemical processing (dyes, perms, relaxers) after a while, depletes hair protein. Using this treatment can help restore the protein missing from your hair. This treatment is recommended to strengthen weak, damaged or brittle hair. It can be used prior to a perm or relaxer, hair that will not hold color; hair that breaks when brushed or is brittle after drying. After this treatment, your hair will be softer, smoother and healthier.
Oils: Oils is a great way to transition your hair from dry and frizzy to silky and shiny. It's also is a very good way to lift up dead skin and seal in moisturize to your scalp. Ideal for all hair types.
Moisturizing Lane: This special moisturizing conditioner penetrates to your scalp locking in water and adding moisture to the roots and hair shaft.
Dandruff Sufferer's Treatment: If you suffer from an itchy, flaking scalp this treatment will cure this issue. It will help to remove dead skin and fungus build up which will lead to a cleaner and itch free scalp.
Conditioning Packages
Deep Conditioning
Protein
Oils
Moisture
Dandruff Sufferer's Treatment
*All tours come with Pleasant Journey (wash & roller-set) or Desert Island (blow dry & style)
*Six consecutive weeks is the average time it takes to improve any problem areas. With consultation, stylist will inform each client if they may need more treatment to correct issue.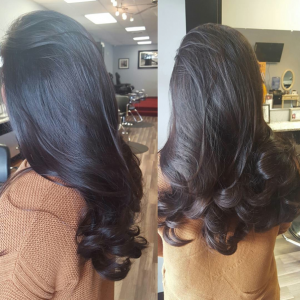 Keratin Treatment
Keratin molecules penetrate the hair improving and repairing the quality of the hair from the core. This revolutionary process gets rid of frizz, softens, adds shine, and strengthens your hair.
Wet Sets
Basic Set
Spiral Set
Straw Set
Wrap Set
Permanent Wave
Permanent Wave
Spiral Perm
Touch Up/Sport Perm
Relaxers
Relaxer
Virgin
Relaxer with Treatment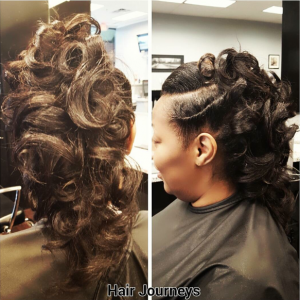 Hair Journeys Extensions
Please call to schedule a complementary consultation
Per Row (Per Track for Weaves)
Full Head Braid Weave
Full Weave w/ Closure
Individual Twist/Braids (Medium)
Corn Row Extensions
*A deposit is required for all extension services.
*We also offer Take down services for braiding and weaving styles. Price based on consultation.
Make-up
Make-up Application
Make-up Lesson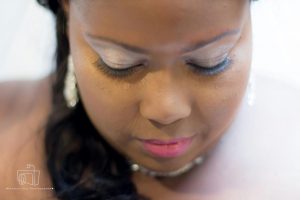 Bridal Services
Bride
Bridal Party
Eyelash Extensions
Individuals
*Make-up services are 45 minutes maximum per person.
Make-up Parties
Business/Corporate: Gather the girls from work & learn makeup 'looks' for your workplace that scream "Take charge, Professional, Appropriate & Here to stay"! Complete coverage daytime makeup without the caked-on feel or look.
My First Makeup Lesson: Perfect for our princess' under 16 years old. We tailor the party to be age-appropriate and to meet the parents requests! For the little ones we offer a fun party playing dress-ups/makeup with bright colors…. the older girls enjoy learning how to apply makeup correctly, choosing colours that compliment them and plenty more professional tips to start them on the right track. We want to embrace their youthfulness keeping it light hearted & age-appropriate.
Teen Birthday: For our gorgeous 10 – 16 yr old diva's. Having FUN with makeup is the key … celebrities, glitter, bright colours!
Birthday Bash: Gather the girls and have a memorable, fun night learning about makeup! We will tailor the party according to the occasion and your wants. Please call for a chat, anything is possible!
Makeover/Reinvention: As women we DESERVE and have every excuse at various times in our lives to have a makeover. We discuss your wants and tailor the session accordingly! Allow Lady Bella to transform you into a modern, age-appropriate Lady Bella! We will even spill all our professional secrets in the process. Gather the girls for a Makeover Party or have a private one-on-one makeover and lesson… what a GREAT GIFT!?
Private Makeup Lesson: Who wouldn't love a ONE-ON-ONE private lesson on how to look your best everyday with makeup? Your make-up will be completed in this hour, so great to do BEFORE you have a night out. We offer the second hour HALF PRICE which allows time for in-depth question & answer as well as extra techniques such as applying false eyelashes. We discuss your wants and tailor the session accordingly!

*Party includes all guests getting their make-up done, and host receives 25% off their next appointment! The party will be 2-hours full of professional secrets! Party time may vary depending on guest numbers – FREE Bottle of wine for 10+ parties.
*What You Learn: Choosing colors that compliment your complexion and enhance your natural beauty – Importance of Eyebrows! How they frame a face & make you beautiful. How to shape & fill in eyebrows. The prefect arch! – Professional application techniques. How to get that long-lasting professional finish – An age-appropriate requested look e.g. smokey eyes, vintage, cat eyes, subtle day looks – Skin care – How to apply false eyelashes (in extended sessions) – Contouring the face. How to create gorgeous bone structure, straighter noses, pouter lips!
*Call for price information.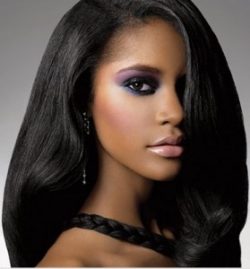 Hair Removal
Eyebrow Waxing
Lip Waxing
Chin Waxing
Face Waxing
Nail Care
Change of Polish
Traditional Manicure
French Manicure
Gel Polish Manicure
Nail Art
Removal of Nail Polish
Pedicure
Traditional Pedicure
French Pedicure
Whirl Pool Spa Pedicure
Special Events
Weddings and Special Events: Price quote available with the amount of party. Special event styling (formal events, up-do's, weddings, etc).
Journeys On The Road: Are you planning an event and need a team to do hair and make-up or just can't make it to the salon? Look no further, because Journeys' staff will travel to you to meet all your needs.