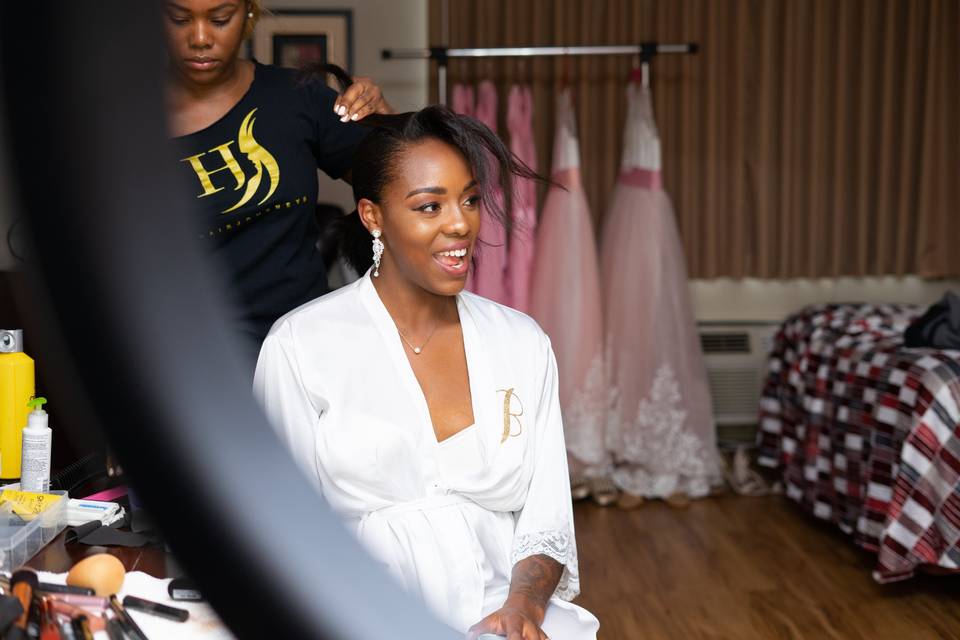 About us
Who we are
As a full diverse service hair salon, we provide our clients a positive and satisfying experience when they visit us. We are committed to building long-term relationships in a friendly and welcoming atmosphere. Hair Journeys team of Professionals continue to receive education on the most current styles, techniques, and trends so we can provide our clients with the best quality service.
Read More
Amazing
Our Salon
Hair Journeys Salon + Beauty Bar is dedicated to providing consistent hair care for women and men as well as make-up and lash services
explore Now
Hair Services
Our Hair Services
Get the hair care you need and the style you've been wanting so that you can feel good and look fabulous! We provide hair cuts, hair color, highlights, Weaves, Hair Extensions, Wigs, Braidstyles, Crochet, and more.
Learn more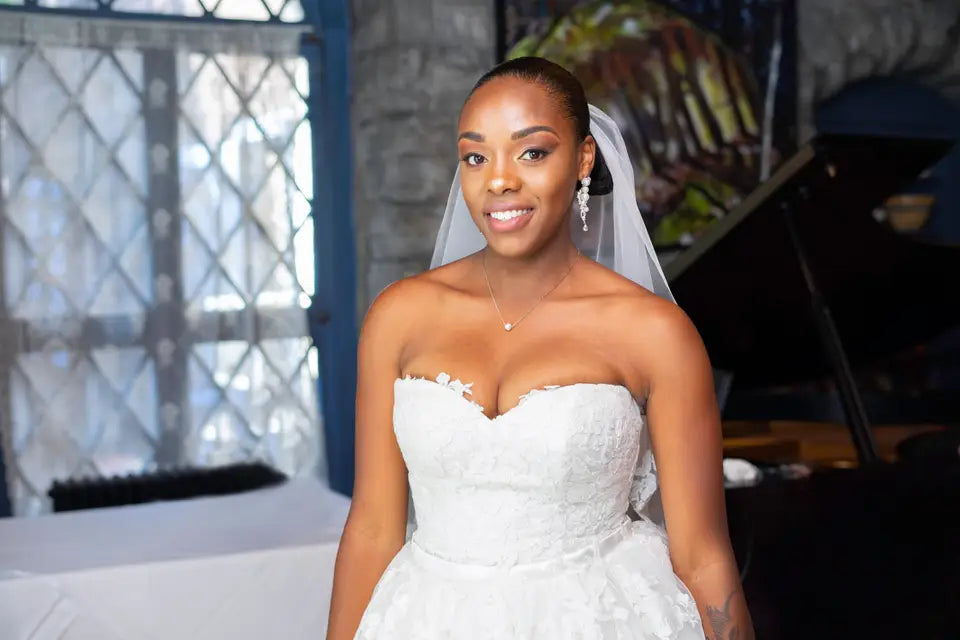 Congratulations
Bridal Services
Getting married? We provide both Bride to be and Bridal Party Services. Whether it's hair or make-up you need, or both... Hair Journeys is here to provide top service so that you can enjoy this dedicated day to you without the hassle.
Book now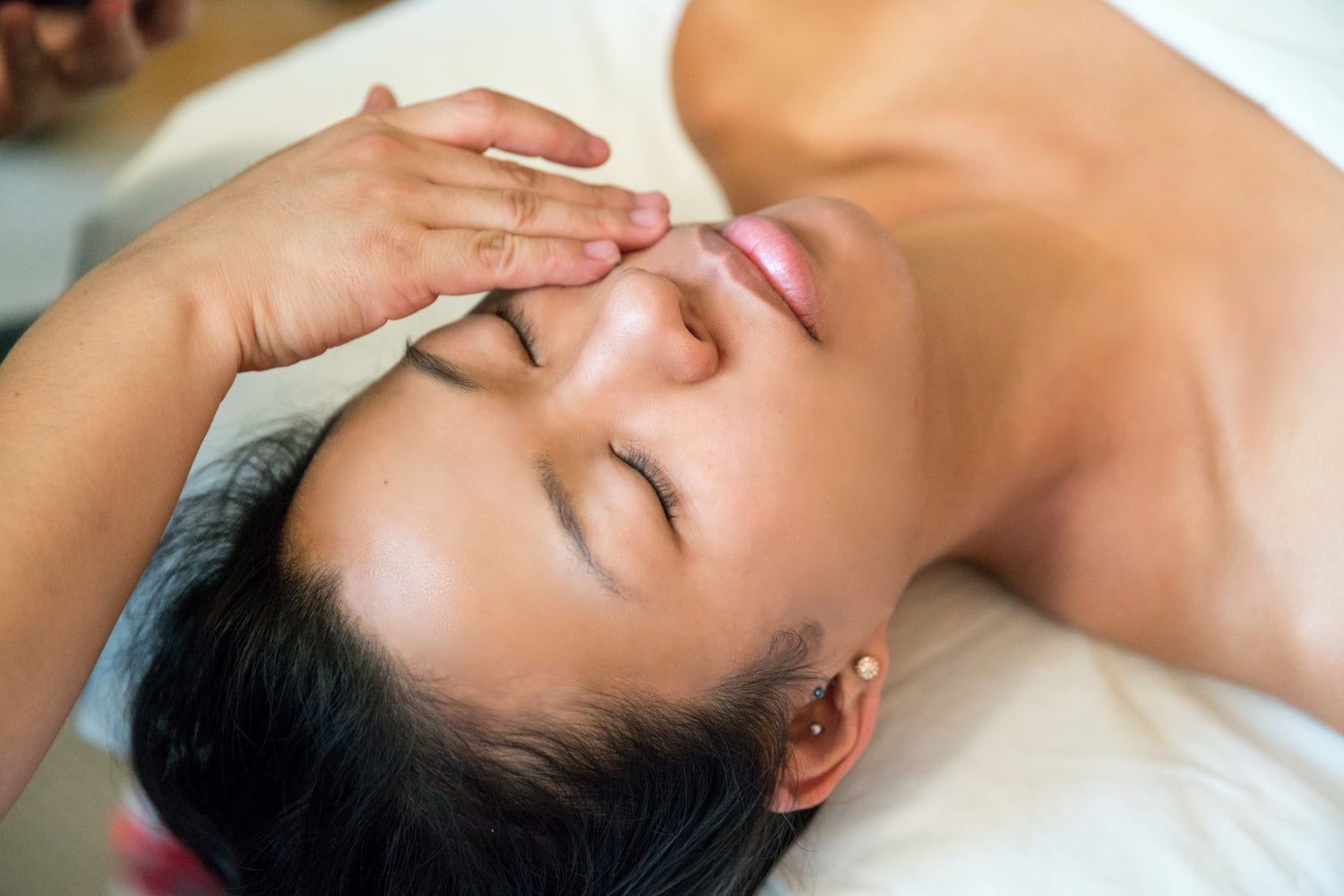 Skin
Now offering Aesthetics
Indulge in a world of beauty and self-care with our exquisite aesthetic services. We offer rejuvenating facials that escape you from the stresses of everyday life, including brow enhancements, and waxing services that deliver flawless results.
Learn more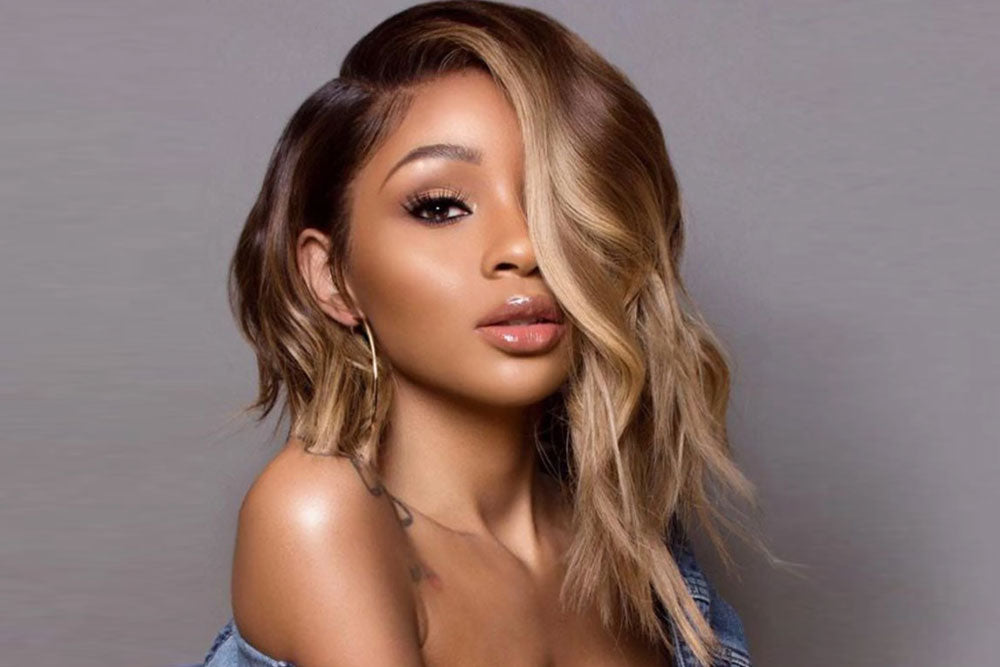 Appointments
Schedule your Visit with Us
Ready to see us? Book your appointment and consult with our Stylist today.
Book now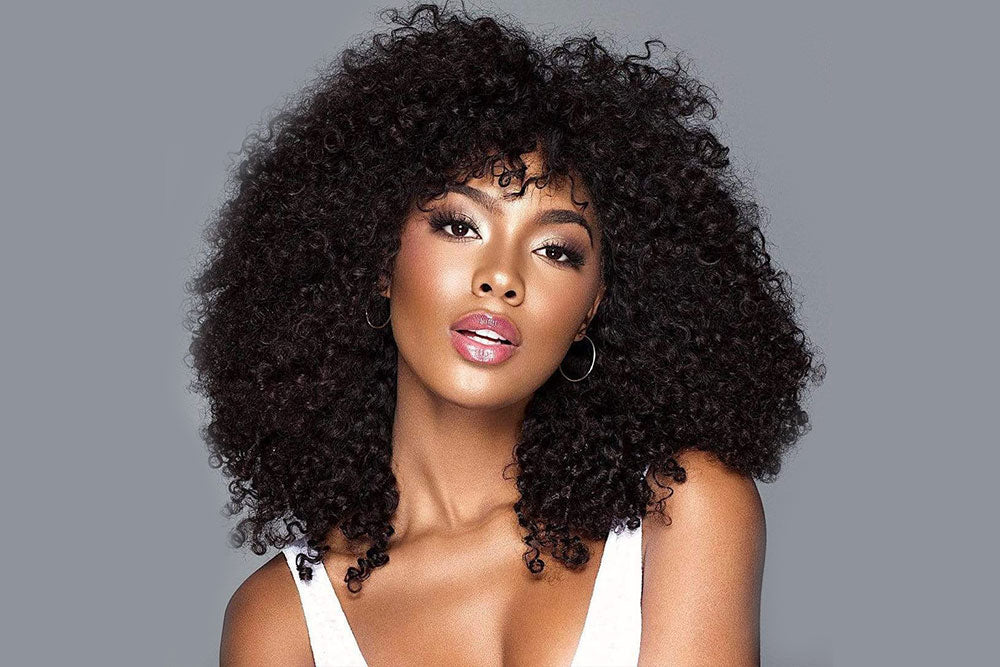 Hello Beautiful
Check out our Work.
From hair cuts and hair color, to braid styles and hair extensions, Hair Journeys specializes in trend setting hair looks along with fundamental styles.
See more
25 Miracle Milk Leave-In Conditioner
Regular price
Sale price
$22.00 USD
Unit price
per
Sale
Sold out
Share
View full details
Product Hair care
Trending product
Testimonials
What our clients say
Great stylists, love getting my hair colored it's perfect! Pleasant atmosphere, especially considering the difficult times we are all facing with the current pandemic. Absolutely cannot recommend this salon enough, every time I go I get consistent, quality service.
Marvali Garcia
I've been coming to this salon for the past 6 months, getting silk presses done by Nicole. Nicole does the best silk presses around! The best part is that I have ZERO heat damage with my hair always reverting back to its natural texture.
Kadeeja Fredankey
I love it here. I get root color and highlights and it comes out perfect every time. I get lots of compliments. And the staff is great. I've been coming for 8 years and I leave happy every time.
Hala Abazaj
Hair Journeys is the ONLY salon I will let touch my hair in the capital region. Nicole and her staff do an amazing job at making their clients feel like family, and making sure that they feel more than satisfied with their look before leaving their salon. If anything has ever bothered me with a cut or color, I would voice my concern and Nicole would address it immediately and I never left the shop feeling or looking less than what I came there for. I 100% recommend this salon to EVERYONE and everyone that goes there is extremely happy with their look! I won't let anyone else touch my hair! Btw, one of the cleanest salons I've ever seen!! 5 Stars🌟
Heather R
Hair Journeys is a hidden treasure in the Capital District.
I love the professionalism, and the salon is always clean and welcoming.
Nicole knows her stuff! I went to her after going to the Dominicans my hair was too fine for constant blow drying. I went to Nicole, and she whipped my hair back into shape. My hair is thicker and healthier.
She cared for my hair like it was her own. Started going to Nicole in January 2016 or 17 anyway I'm still going, they make me look beautiful!
She has since added another stylist who specializes in natural hair, she is awesome! Love it there!
I would highly recommend this Salon to any and everyone who is looking for quality hair care.
Keep up the great work Hair Journeys! Love! Love! Love!
Best
CEK
C Killikelly
Professional and excellent In hair giving great results
You will never be disappointed
Lorraine Nimako
There are many reviews here for the salon and I went to the salon to do a makeup trial and loved it. I will be going to them to get my shoulder length 4c hair pressed and trimmed and for extensions going forward. But really, this review is to help any Brides looking for someone to do hair and makeup for their wedding. LISTEN, BOOK Nicole and Tara! They are the most professional, most personable, and most talented hair and makeup team in upstate, Catskills, Capital Region, Saratoga Spring NY area. And trust me, I did tons of research to find them! They traveled two hours by car to style me for my wedding in the Catskills mountains. And their pricing was absolutely reasonable for me and my mother, my cousin and my best friend. The morning of my wedding, Tara and Nicole showed up on time and made what could've been a stressful morning so relaxing. It was like having two more friends in the room. My caterers said they could hear us all laughing upstairs while we were getting ready. I loved that before the wedding, Nicole always answered emails within an appropriate time frame and that their appointment system sends out reminders the day before any appointments. The last thing you want to worry about on your wedding day is that your makeup and hair person might not show up - but I felt confident, even with the 2-hour drive in the mountains with minimal service, that they would be there on time and they were!

Makeup: I was nervous about finding the right person. Someone who could match my brown skin tone (no gray face or mismatched foundation) and give me a glam, natural and glowing look. Tara put me at ease! She listened to what I wanted and offered great suggestions, but never made me feel bad for my choices. My trial went amazingly and the wedding day look was even better! Honestly, if I ever go to another event, I'm going to get my makeup done with her. My cousin, best friend, and mom also got their makeup done. Each has their own unique style and has slightly different shades of brown skin and they all LOVED their make-up and looked amazing - both in person and in the photos. That's right! None of that, your makeup looks caked on in person but will look good in photos. My makeup looked great both in person and in photos!

Hair: Nicole did an amazing job on my hair. I needed someone who was comfortable with natural, kinky hair because I wanted to wear my 4 c hair down and natural. I bought clip-ins for length and I could tell by the ease with which Nicole inspected them that she was a pro. She had no problem styling my hair to match the kinky clip-ins perfectly! And I was not an easy bride. At the last minute, I told Nicole I wanted to incorporate a braid into my hairstyle, and she thought about it and immediately got to work. She came up with such a beautiful and creative hairstyle incorporating the braid. Everyone at the wedding complimented me on my hair.  It was exactly what I was looking for - a Solange meets Issa Rae look for my rustic bohemian wedding dress. And all this glamming was done quickly and on time so that I could take some professional pictures and still start our ceremony on time!

If you want to look your absolute best, the most stunning you've ever looked on your wedding day, and you want people around you the morning of who are kind, good listeners, professional, and experts at their craft hire Nicole and Tara - hire Hair Journeys to do your wedding hair and makeup. It's that simple. They are the best around. I am so grateful to them for making my wedding that much more enjoyable and memorable.
Rachel Cantave, PhD